TODAY'S BLOGCAST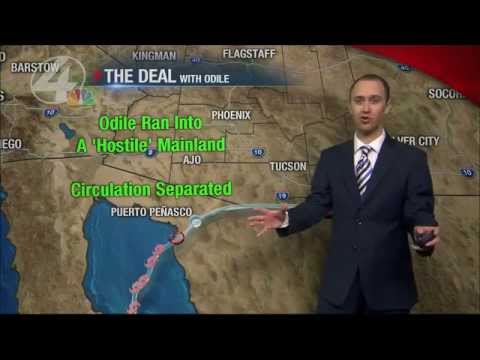 TODAY'S OUTLOOK
The National Weather Service has issued a Flood Warning for the San Pedro River valley in southwestern Cochise County until 4:15 PM. In addition, a Flood Warning remains in place for the Santa Cruz River in Santa Cruz County until 1:30 PM & a Flood Advisory will expire at 2:00 PM for much of Cochise County.
Runoff from 2-5" rain will continue much of the day south & east of Tucson. As of 8:30 AM, the San Pedro River near Palominas was at 18.64 feet, but not overtopping the highway 92 bridge.
Persons along the San Pedro River valley should be on standby to move to higher ground as the river continues its slow rise.
Isolated showers & storms are possible this afternoon across southeastern Arizona. Activity won't be widespread & should taper off this evening. Expect patchy fog during the overnight hours.
A slight chance of storms remains in the forecast through the middle of next week, with activity expected to be more miss than hit.